Privacy News: September 6
Signal's new President, Pelosi on ADPPA, and more!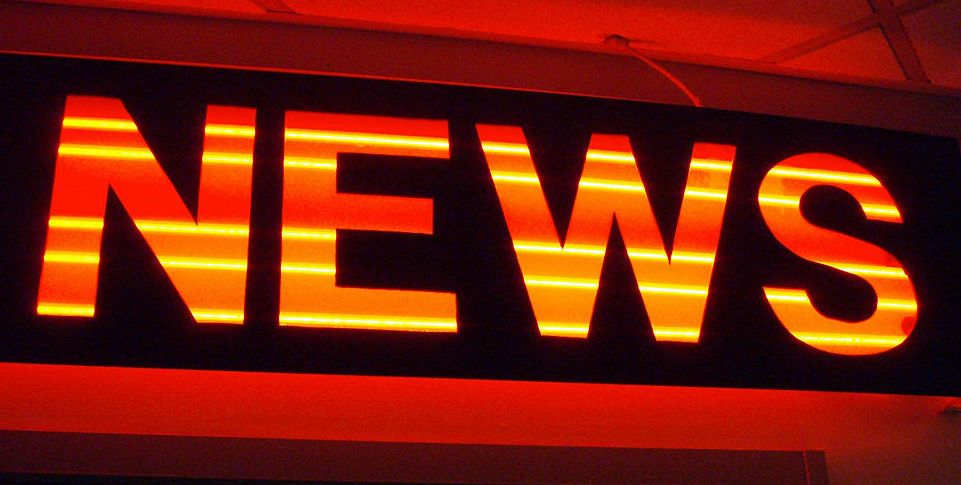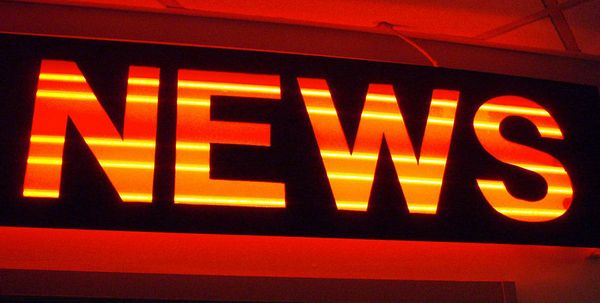 At least in Washington state, there's already a touch of fall in the air ... as well as plenty of provacy news of course!
Nitasha Tiku on The Washington Post (washingtonpost.com)
Meredith Whittaker, the former Google manager, is Signal's first President.   (Signal founder Moxie Marlinspike stepped down as CEO on January, and remains on the board along with Whittaker and Brian Acton as they search for a new CEO.) Whittaker's known for helping lead the Google Walkout in 2018, and her work at AI Now.  One of her top priorities at Signal will be to move to a sustainable funding strategy; most of the company's funding to date has come from a long-term $50,000,000 loan from Acton.  In the official post on Signal's blog, Whittaker says
What's revolutionary about Signal isn't just the integrity of its cryptographic methods: Signal's focus on communication sets it apart from the rest. From the beginning, the team behind Signal put people and their needs at the core of their commitments. They understood that iron-clad security is fairly pointless if people can't use, access, or feel comfortable with it. In other words, if my friends won't use a messaging app, it doesn't work as a messaging app. It works as a thought experiment, at best. Understanding this, Signal's developers and designers created an app that honors people's needs and expectations, while maintaining strict privacy promises. This is something that's incredibly difficult to do, and that reflects significant vision and humility.
FIND OUT MORE:
The new president of the Signal Foundation in a wide-ranging interview about her distrust of big tech, messenger encryption and the fundamental problems of AI
Federal Privacy Legislation
Joe Duball, on IAPP (iapp.org)
Right before Labor Day, Rep. Pelosi released a statement saying she would not hold a vote on the American Data Privacy and Protection Act (ADPPA) consumer privacy bill in its current form. Who could have predicted?  Pretty much everybody, actually: this has been Pelosi's position since 2019, and California's Governor, AG, state legislature leadership, and privacy agency have all opposed ADPPA's preemption of California's laws.  
The article has a lots of good quotes, including from ADPPA co-sponsors Frank Palone and Cathy McMorris Rodgers, California Privacy Protection Agency Executive Director Ashkan Soltani,  Kirk Nahra of Wilmer Hale,  Omer Tene of Goodwin Procter (who thinks California should just get over it), Information Accountability Foundation Chief Policy Innovation Officer Martin Abrams, and Alan Butler of EPIC Privacy.  Here's some of what Butler has to say:
"This statement is a signal that the Speaker wants to ensure that the ADPPA builds on the standards set by California and does not impede the ability of California and other states to address rapid changes in technology in the future. I think both of those issues are addressable, first through substantive tweaks to address issues of differences raised by the CPPA and others in California and possibly by modifications to the preemption provisions that would allow states to continue to be the laboratories of democracy in the future as technology evolves."
ALSO:
Privacy after Roe
Hannah Moore on the Guardian (theguardian.com)
Since Roe v Wade was overturned in the US in June, there are concerns that law enforcement could request the intimate data users share with period tracking apps. Johana Bhuiyan reports on the privacy concerns
Catherine Roberts on Yahoo News (news.yahoo.com)
With growing concern about reproductive health privacy, CR's Digital Lab evaluated the protections offered by Drip, Euki, Lady Cycle, Periodical, and more.
And ...
Vincent Manancourt on POLITICO (politico.eu)
The fine is the third for a Meta-owned company handed down by the Irish regulator.
FIND OUT MORE:
Anna Moore on The Guardian (theguardian.com)
A gadget the size of a 10p coin, the AirTag was intended to help people find their keys. Instead it has facilitated a boom in terrifying behaviour from abusers
Kashmir Hill and Kellen Browning on NYTimes (nytimes.com)
Joe Sullivan, Uber's former chief of security, faces criminal charges for his handling of a 2016 security breach. His trial this week has divided the security industry.
on ICO (ico.org.uk)
The Information Commissioner's Office (ICO) has fined Halfords Limited £30,000 for sending 498,179 unsolicited marketing emails to people without their consent. Halfords came to the attention of the ICO following complaints in relation to a direct marketing email about a "Fix Your Bike" government…
Sophia Waterfield on Tech Monitor (techmonitor.ai)
The Data Protection and Digital Information Bill debate in Parliament was postponed after Liz Truss was named Tory leader and new PM.
Jared Newman on Fast Company (fastcompany.com)
You can keep your real email address hidden and minimize tracking by marketers.
Andrés Arrieta on Electronic Frontier Foundation (eff.org)
The Federal Aviation Administration (FAA) will soon rule on Beyond Visual Line of Sight (BVLOS) drones, which are capable of flying while its operator (pilot) is far away. While these types of drones might offer benefits to society—think of deliveries, infrastructure inspection, and precision...
Karen Gullo and Tamir Israel on Electronic Frontier Foundation (eff.org)
In a new round of talks this week to formulate a UN Cybercrime Treaty, EFF is calling for strictly limiting the scope of the convention's international cooperation provisions and safeguards to ensure that states respect human rights when responding to legal assistance requests.
Steve Crowe on The Robot Report (therobotreport.com)
iRobot co-founder and CEO Colin Angle said iRobot's stance on data privacy will not change when the acquisition by Amazon is finalized.
Jake Moskowitz on The Drum (thedrum.com)
The clock is ticking on traditional approaches to media measurement, writes Emodo's Jake Moskowitz​.
on The Morning Rattle (morningrattle.com)
See all articles by Neil M. Richards on papers.ssrn.com
Privacy and data protection law's expansion brings with it opportunities for mischief as privacy rules are used pretextually to serve other ends. This Essay exa
Allison Schiff on AdExchanger (adexchanger.com)
With five state privacy laws set to go into effect next year, consumer privacy and issues related to data collection are top of mind for everyone.
Cindy Cohn on Electronic Frontier Foundation (eff.org)
With deep sadness, EFF mourns the loss of our friend, the technologist, activist, and cybersecurity expert Peter Eckersley. Peter worked at EFF for a dozen years and was EFF's Chief Computer Scientist for many of those. Peter was a tremendous force in making the internet a safer place.
---
Image credit: Daquella manera on Flickr via Wikipedia Commons.  licensed under the Creative Commons Attribution 2.0 license.