FTC Rulemaking and more: Privacy News, August 12
As usual, dozens of links!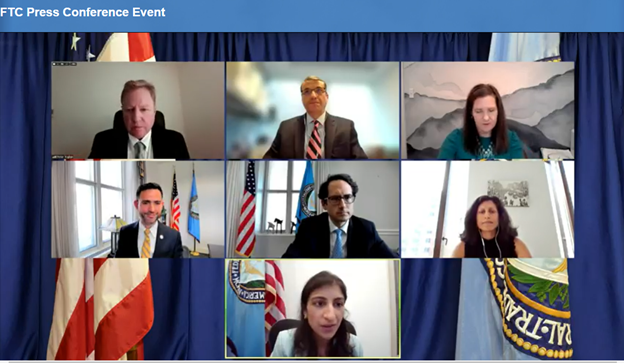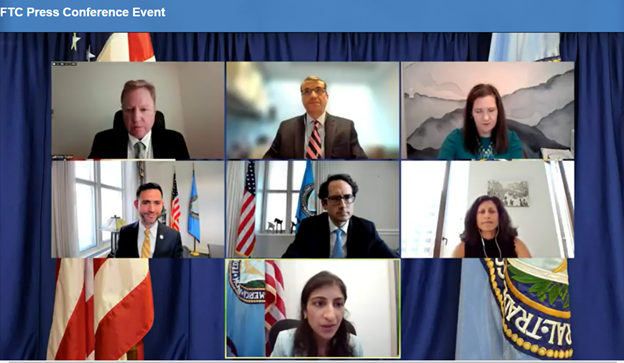 the Premerger Notification Office Staff on Federal Trade Commission (ftc.gov)
The FTC's Advanced Notice of Proposed Rulemaking (ANPR) starts a 60-day comment period, after which the FTC can then issue "trade regulation rules."  As Commissioner Rebecca Slaughter explained during yesterday's press conference, this provides a path for the FTC to move beyond case-by-case enforcement.
GET INVOLVED: Public comments are open for until early October, and there's a public forum on September 8.  The Federal Register page to submit comments online isn't available yet, but you can sign up to speak at the public forum here.
FIND OUT MORE: Monday at 9 am Pacific (noon Eastern), IAPP's Cobun Zweifel-Keegan talks with two influential former FTC voices: Former Acting Chairman of the FTC Maureen Ohlhausen and Former Director of the Bureau of Consumer Protection Jessica L. Rich in Start your engines: What does FTC rulemaking mean for privacy?
MORE COVERAGE:
Federal Privacy Legislation
Yes on Prop 24 (caprivacy.org)
Californians for Consumer Privacy has been the driver for California's privacy laws, and their co-founder Alistair Mactaggart described the ADPPA as a major threat to Californians' privacy at the CPPA special board meeting, so this doesn't come as a surprise.  Still, it's very interesting to see their take on the ways ADPPA is weaker than California's law – which comes to a very different conclusion than ADPPA supporters.  
FIND OUT MORE: Mactaggart was one of the panelists at Prof. Daniel Solove's excellent ADPPA webinar.  Register here to get access to the recording.  Here's our live-tweeting – or, if you prefer, in a single threadreaderapp page.
ALSO:
And ...
Why diversity should have a critical impact on data privacy, Veronica Torres, Jumio on VentureBeat (venturebeat.com)
Instagram faces EU privacy decision on kids' data within weeks, Natasha Lomas on TechCrunch (techcrunch.com)
The Surveillance Fantasies of the New Millennium Became Our Reality, Dell Cameron on Gizmodo (gizmodo.com)
Privacy enhancing technologies are transforming government data usage, Eskarina Handley on Open Access Government (openaccessgovernment.org)
Amazon's One-Stop Shop for Identity Thieves, Nikita Mazurov on The Intercept (theintercept.com)
Smartwatches could soon be used to monitor migrants in the UK, Meera Navlakha on Mashable (mashable.com)
How to use App Tracking Transparency to stop apps from collecting your data and location on Apple devices, Ryan Ariano on Insider (businessinsider.com)
India scraps data protection law, promises better successor, Laura Dobberstein on The Register (theregister.com)
Facebook faces third large fine for violating EU data laws in Ireland, Arthur Beesley on The Irish Times (irishtimes.com)
A first-of-its-kind law in Houston poses a major threat to privacy, Julian Melendi and Evan Enzer on Fast Company (fastcompany.com)
New Report on Limits of "Consent" in Thailand's Data Protection Law, Dominic Paulger on Future of Privacy Forum (fpf.org)
Europe staves off Facebook blackout — for now, Vincent Manancourt on POLITICO (politico.eu)
EU Court Expands Definition of Sensitive Data, Prompting Legal Concerns for Companies, Catherine Stupp on The Wall Street Journal (wsj.com)
Facebook's Message Encryption Was Built to Fail, Alfred Fox-Cahn on WIRED (wired.com)
A good privacy law could fend off Chinese-style surveillance, Andy Mukherjee on mint (livemint.com)
WhatsApp unveils new privacy features, like who can see you online and more, Laya Neelakandan on TODAY (today.com)
'Pretty Good Phone Privacy' protects user metadata, location, more, Vallari Sanzgiri on MediaNama (medianama.com)